ENERGY PERSPECTIVES
Summer 2013

In This Issue:
CNG/LNG in Transportation
CNG/LNG Op/Ed Contributions
Resources
---
CNG/LNG in Transportation Op/Ed
Getting Missouri's Motor Running with Natural Gas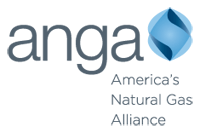 Contributed by Dan Whitten,
America's Natural Gas Alliance
Thinking about our energy future, one can easily be overwhelmed by the sheer vastness of the issues we face. But there is one piece of the puzzle that puts our energy use as Americans into high relief each and every day-the cars we drive. The weekly trip to the gas station, our neighborhood mail carrier, the 18-wheeler lumbering down the interstate- how our people and products get from Point A to Point B represents the backbone of the American economy and affects everything from the family budget to the air we breathe.
---
Issues Related to the Transition
to Natural Gas Utilization in
Pennsylvania Transportation

A Natural Gas Utilization workshop was held in State College in June 2011. The workshop focused on three areas where expanded gas use opportunities exist: industrial, power generation, and transportation and fuels. This is the last part in the series, looking at issues when looking at natural gas utilization for transportation.
Proposals have been made in turning the Pennsylvania Turnpike into a clean natural gas corridor by placing compressed natural gas (CNG) dispensers at fueling stations on the turnpike. This idea seems attractive at first look as natural gas currently sells for about one-fourth of the price of gasoline. Using natural gas to power vehicles also seems to promise reductions in tailpipe emissions and pollution. In addition, every vehicle that runs on natural gas reduces America's dependence on foreign petroleum sources that have the potential to disrupt the economy by raising prices or restricting access to petroleum fuels.
---
DOE Fuel Cell Bus Analysis Finds Fuel Economy to be up to Two Times Higher Than Diesel
The recently published Fuel Cell Buses in U.S. Transit Fleets: Current Status 2012 report from the U.S. Department of Energy (DOE) has shown that the fuel economy of fuel cell electric buses is 1.8 to 2 times higher than conventional diesel buses (4 mpg) and compressed natural gas buses (3 mpg). This shows significant fuel economy improvement toward the DOE and Federal Transit Administration's (FTA) target of 8 mpg (diesel equivalent.
---
What Set of Conditions Would Make the Business Case to Convert Heavy Trucks to Natural Gas? – A Case Study
Benefits to national security, the trade deficit, and the environment of a nation that uses natural gas trucks are attractive to society, but it is the trucking industry who would make the capital investmentand take on the risk of this transition. We ask the question: "What set of conditions would make thebusiness case to convert to natural gas trucks?" As a case study, we developed a financial model thattakes into account the economic and operational factors of converting a heavy truck fleet tocompressed (CNG) and liquefied (LNG) natural gas. Lynden Inc,. a Pacific Northwest-Alaska based trucking company,participated in this process and provided financial modeling and operational insightfrom a trucking industry perspective.
---
There Are Better Alternatives Than Natural Gas Vehicles
Contributed by Michael Marx & Deb Nardone, Sierra Club
Natural gas offers only false hope for cleaning up car and truck pollution. Many companies with large vehicle fleets are beginning to invest in natural gas vehicles and fueling infrastructure. Companies often state that one reason for the switch to natural gas vehicles is a reduction in greenhouse gases. But natural gas is a potent source of climate, air, and water pollution.
The process of extracting natural gas from tight shale formations, commonly referred to as fracking, poses serious health and environmental risks, including drinking water contamination and air pollution impacts with limited safety and environmental regulations in place at the federal or state level.
---
BOARD SPOTLIGHTS
Sean O'Neill

Sean O'Neill is the director of operations for Midwest Energy Solutions. With a focus on decreasing the carbon footprint and dependence on foreign oil, Midwest Energy Solutions provides access to alternative fuels, such as propane, hydrogen, and alternative fuel additives. In addition, MES provides compressed natural gas and the equipment necessary to use and access CNG and other alternative fuels.
Read on…
Ron Wood


Ron Wood presently has a private law practice principally focused on renewable energy project development. He was continuously associated with Black & Veatchfrom February 1964 until February 2006 when he retired as President & CEO of the Black & Veatchenergy business after forty-two years of service. Black & Veatch is among the largest global infrastructure companies with operations in 70 countries on six continents providing engineering and construction services for water and energy projects.
Read on…
---
KANSAS CITY ATA UNVEILS CNG BUSES
On July 10, 2013, Kansas City Area Transportation Authority (KCATA) unveiled two 25-foot compressed natural gas (CNG) buses that are now going into service.  A $1.4 million grant from the U.S. Department of Transportation helped fund these buses which are the first CNG transit buses to be deployed in the Kansas City market. KCATA has ordered 23 CNG buses and anticipates delivery by mid-summer 2014. The entire fleet of 300 diesel buses will be replaced over the next 12 to 14 years.
---
CNG/LNG FAQ
What is CNG/LNG?

What are the facts about and future projections of natural gas vehicles?
What is the number of CNG/LNG fueling stations number in Missouri? What is the average CNG price in the state?
Why is CNG/LNG fuel used in vehicles?
How are CNG/LNG vehicles different than vehicles running on traditional fuels?
---
NOTES FROM
THE DIRECTOR

Another three months have passed and energy issues continue to be on the tip of the tongue of many. This edition addresses the issue of natural gas use in one of its more efficient, but difficult uses – in vehicles. The use of natural gas (CNG or LNG) as a direct fuel source is very efficient. However, the infrastructure is expensive and very time consuming to set up. But, as you read through these articles you see that the benefit of its use over petroleum can save significant money and reduce environmental pollution.
Read on…
---
---